Soil physics and environmental chemistry laboratories – historical lineage and their role in supporting critical national research and soil monitoring
Within this next decade, New Zealand will have had 100 years of soil research and soil analyses. The concept behind what later became known as 'Soil Bureau' began in June 1930 with an announcement from Prime Minister Forbes to help answer soil-related problems in farming and to begin soil surveys to help solve the central North Island 'bush sickness' problem.
Soil Bureau was a division of the Department of Scientific and Industrial Research (DSIR), and early Soil Bureau work in the Molesworth Street laboratories, in Wellington, from 1940 included supporting district soil surveys. The main laboratory at this site was in an old garage that regularly leaked but despite this reputation it produced high quality work. Early chemistry work included research into major and minor nutrients, especially phosphorus, sulphur, and potassium, and their availability to plants. The deficiency of soil cobalt was discovered to be the cause of bush sickness. Research and analyses of trace elements were essential for improving production of animals and pastures from deficient soils in some parts of New Zealand. Soil physics work at Molesworth Street included air and water relationships in soil, stability, and frost movement. Soil engineering included engineering tests such as compaction, plasticity, and consolidation.
Soil Bureau moved to Taita, in Lower Hutt in 1962. The site included catchments in pine, native forest and pasture, from which many studies emerged. Other divisions, for example Botany Division and Ecology Division, were also located there. Laboratory and research work included the identification and classification of clays, notably allophane, soil fertility, elements in soils, hypomagnesaemia (grass tetany), and soil in relation to animal and human health. Soil physics work included water flow in catchments, water holding and pore space in soils, irrigation and drainage schemes, and soil structure. The laboratories supported many district soil surveys.
In 1992, during the formation of the Crown Research Institutes, Soil Bureau was restructured into Landcare Research. The Taita Research Centre closed and the laboratories and some staff moved to various locations. The physical analysis laboratory moved to Hamilton, the X-Ray Fluorescence (XRF) laboratory was set up as Spectra Chem Analytical, the mineralogy laboratory moved to Massey University, Palmerston North, and some physics laboratory and engineering equipment were later relocated to Palmerston North. The chemistry and related sections moved to Hamilton or Palmerston North. Equipment and staff of the chemistry analysis laboratory became the environmental chemistry (EC) laboratory, for which new facilities were purpose-build on the Massey campus, Palmerston North, opening in 1994.
The EC and soil physics laboratories provide high quality measurements for essential support for various research programmes. Among other measurements, the physics laboratories determine soil water retention and availability, pore and particle size, and hydraulic conductivity. The EC laboratory has a range of equipment for measurements, including for soil carbon, nitrogen, and macro- and micronutrients. The laboratory team has flexibility to undertake specific or new methods for research. The laboratories can also apply consistent protocols with time to enable comparison of contemporary data with data collected in the past which is extremely valuable for research.
The EC lab also runs the National Soil Archive, a physical repository of over 35,000 dried and sieved soil samples from the 1930s onwards, analysed in the laboratories and retained through the decades. This national collection underpins data in the associated National Soils Database Repository, National Soils Database, plus the Topoclimate South and MfE-funded Land Use and Carbon Analysis System (LUCAS) programmes.
Development of the National Soils Database (NSD) was carried out by DSIR Soil Bureau between 1984 and 1992, digitally capturing work by the Pedology and Analytical sections, and from various publications. Stewardship of the National Soils Database was transferred to Landcare Research in 1992, and it was subsequently recognised as a nationally significant database and collection. Manaaki Whenua – Landcare Research invested in rebuilding the NSD, now termed the NSDR, which encompasses an ever-expanding dataset from current research.
The National Soil Archive has been essential for recent national New Zealand research programmes. Soil carbon data collected and analysed by the laboratories over many years (i.e. National Soils Database data) have been instrumental in developing the national soil carbon monitoring (modelling) system used for our international reporting commitments.
Significant vision was shown by earlier researchers for maintaining a soil archive. Retention of archived soils in the National Soil Archive has enabled analysis of these soils (e.g. those collected between the 1960s and 1980s) alongside contemporary samples collected at the same sites to determine changes of soil carbon and nitrogen over ~30 years. Archived samples from the LUCAS programme have been used by Scion to investigate forest productivity drivers. Analysis of the archived samples at the same time on the same instrument as the contemporary samples increases confidence in results.
The EC and soil physics laboratories have been critical to the success of many projects, such as S-map Next Generation, particularly for modelling functions of soil water storage and drainage characteristics. For the S-map Next Generation project alone, over the last 3 years, over 1000 new soil physical samples were collected at 173 new sites across New Zealand and analysed in the laboratories. This resulted in over 20,000 soil physics measurements and over 5,000 soil chemistry measurements.
Quality soil data are important for farm and environmental modelling, such as in the widely used OVERSEER nutrient budget model. Other key current projects include evaluating available water capacity and water storage characteristics in stony soils, changes in soil carbon in hill country and under irrigation, long-term changes in soil health, and regular soil quality monitoring for regional authorities across New Zealand.
Key contacts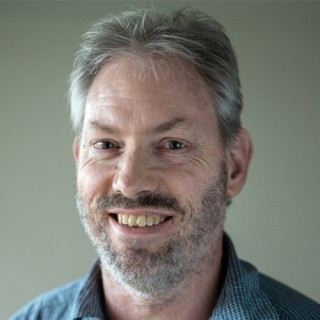 Senior Researcher - Soil Physics
Soils & Landscapes
Contact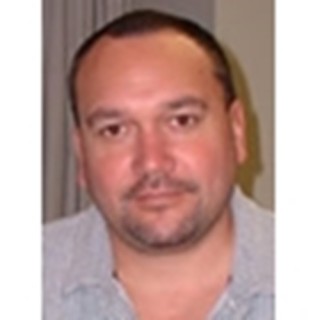 Systems & Network Engineer
IT Operations
Contact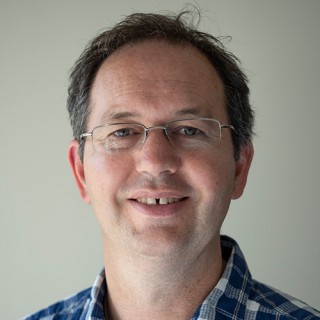 Portfolio Leader, Characterising Land Resources
Soils & Landscapes
Contact