Kia matomato te tupu a Tāne, a Rongo, a Haumia–Tiketike.
Let it be that the land and all its fruits may flourish.
T
ō

mātau whāinga – our objectives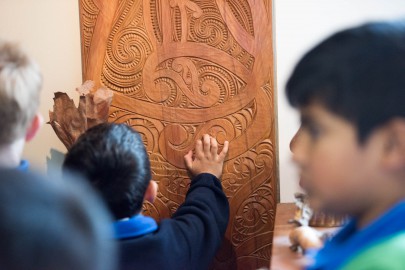 Acknowledging the unique and special relationship that Māori have with Aotearoa, their whenua and the environment, we aim to draw on a uniquely Māori-led perspective of the world around us.
Manaaki Whenua – Landcare Research has enduring partnerships with selected iwi, groups of iwi, Māori trusts/incorporations and Māori organisations. These partnerships support our strategic objectives as an organisation. We engage regularly with these groups in the spirit of partnership, as expressed in the principles of the Treaty of Waitangi.
We seek to understand and respond proactively to the needs of our Māori partners, including novel approaches through secondments, new commercial models etc. We increasingly co-design our science and research programmes with our Māori partners.
We build on and add value to platforms, tools and technologies of our Māori partners to grow joint intellectual property beneficial to New Zealand. We ensure our people have the skills and characteristics to engage well, deliver value and support our Māori partners.
T
ā

mātau mahi - our work

We continue to develop our extensive programme of engagement with iwi and Māori stakeholders, including pre- and post-settlement tribal governance entities, Māori land trusts and Māori incorporations. To date we have produced a range of valuable science and research outcomes in collaboration with iwi entities.