Temo Talie
Pacific Natural Enemies - Natural Solutions (NENS) Co-ordinator
Biocontrol & Molecular Ecology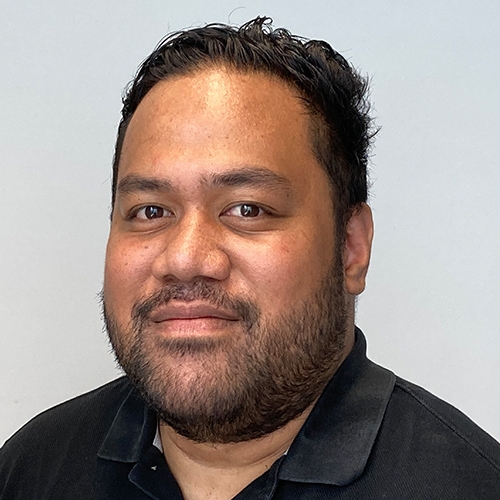 Research interests
Pacific Natural Enemies Natural Solutions (NENS) coordinator assisting with the co-ordination and successful implementation of NENS programmes for invasive weeds in Pacific region under the Pacific Regional Invasive Species Management Support Service (PRISMSS).
Present research/professional speciality:
1. Developing Natural Enemies - Natural Solutions (biocontrol) programmes for serious invasive weeds in the Pacific.
2. Empowering people to use natural enemies and manage their own biocontrol programmes.
3. Making biocontrol of weeds interesting, understandable, and accessible to all.
Current Projects:
Managing Invasive Species for Climate Change Adaptation in the Pacific (MISCCAP): A PRISMSS NZ Collaboration for Pacific resilience
Training people in NENS and developing the infrastructure to conduct biocontrol work in the Pacific region

Developing information about NENS opportunities available to Pacific Islands, Countries and Territories (PICTs) and determining the top priorities

Supporting collaboration through the sharing of lessons, stories, expertise, and natural enemies already present in the Pacific region

Creating new solutions through researching natural enemy options for serious emerging weed threats in the Pacific which have not been studied to date
GEF6 Regional Invasives Project - Strengthening national and regional capacities to reduce the impact of Invasive Alien Species on globally significant biodiversity in the Pacific
· Partner Countries: Marshall Islands, Niue, Tonga, Tuvalu
· Project Objectives: Reduce the threats from Invasive Alien Species (IAS) to terrestrial, freshwater, and marine biodiversity in the Pacific by developing and implementing comprehensive national and regional IAS management frameworks
Qualifications
The University of Auckland
Postgraduate Diploma in Science (Environmental Management)
2018
The University of Auckland
BSc
2015