Araceli Samaniego Herrera
Senior Researcher - Rodent Ecologist
Wildlife Ecology & Management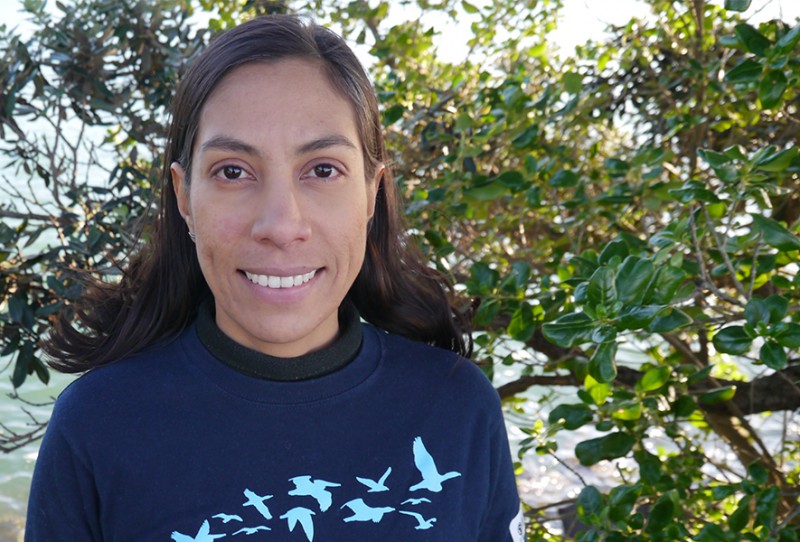 Research interests
I am a rodent ecologist and rodent eradication expert with 18 years of international field experience. As a conservation scientist, I design, conduct and communicate applied research to inform conservation action on island ecosystems around the world. Focusing on the ecology of islands and invasive rodents, my research has advanced restoration methods, particularly for tropical islands. I use and promote technological innovations to maximise conservation effectiveness.
I collaborate with industry leading people and organisations such as University of Auckland, New Zealand Department of Conservation, Pacific Invasives Initiative, Island Conservation, BirdLife International, Royal Society for the Protection of Birds (RSPB), and Grupo de Ecología y Conservación de Islas (GECI)—Mexico.
I'm interested in wildlife ecology, vertebrate pest management, and island restoration.
For a complete list of publications see ORCID iD https://orcid.org/0000-0001-7182-3790
Qualifications
University of Auckland
Doctor of Philosophy (Biological Sciences)
2014
Publications
Anderson D, Russell J, Binnie H, Oh J, Samaniego Herrera A 2017. Rapid Eradication Assessment (REA): a user-friendly web-based tool. Kararehe Kino - Vertebrate Pest Research. http://www.landcareresearch.co.nz/publications/newsletters/kararehe-kino/kararehe-kino-issue-29
Jones HP, Holmes ND, Butchart SHM, Tershy BR, Kappes PJ, Corkery I, Aguirre-Muñoz A, Armstrong DP, Bonnaud E, Burbidge AA, Campbell K, Courchamp F, Cowan PE, Cuthbert RJ, Ebbert S, Genovesi P, Howald GR, Keitt BS, Kress SW, Miskelly CM, Oppel S, Poncet S, Rauzon MJ, Rocamora G, Russell JC, Samaniego Herrera A, Seddon PJ, Spatz DR, Towns DR, Croll DA 2016. Invasive mammal eradication on islands results in substantial conservation gains. Proceedings of the National Academy of Sciences of the United States of America 113(15): 4033–4038. Top