This wānanga (discussion) series engages with key topics that are important considerations in the development of a Te Tiriti-guided national DNA reference library for Aotearoa's biodiversity. Expert opinions as well as public discussion will be captured to inform an ethical framework on the mechanisms of holding data in a way that respects Te Tiriti commitments and maintains scientific value. This framework will be central to a white paper to be submitted to the government for consideration.
Throughout the series, we:
explored what the Te Tiriti-led best practice for collecting large volumes of DNA data in the Aotearoa context should look like;
identified data gaps, use cases, and engage with important aspects of data stewardship such as data sovereignty and governance; and
fine-tuned the existing technical best practice around sample processing, sequencing technologies, and database architecture.
Each wānanga started with a set of brief presentations followed by an open discussion and Q+A.
Series updates and announcements
If you would like to be added to the mailing list to get updates on this series, please email Sarah Strange StrangeS@landcareresearch.co.nz.
Wānanga 1: End-use cases of reference databases
Facilitators: Dr Susie Wood (Cawthron) & Dr Shaun Wilkinson (Wilder Lab)
A DNA reference library constitutes a collection of often short sequences that help identify a species. But even small sequences can help solve big problems.
This wānanga showcases the range of end-uses that a national reference library can support and should be fit-for-purpose to accommodate.
The speakers here are specialists who use knowledge derived from DNA-based tools for decision making across Aotearoa. From catching wildlife trafficking, to testing water quality, and looking for invasive species, we explored how day-to-day decisions are underpinned by high-quality barcode data.
Wānanga 2: Māori perspectives on the uses of DNA data
Facilitators: Dr Alana Alexander, Ngāpuhi: Te Hikutu, Pākehā (University of Otago) & Dr Nathan Kenny, Ngāi Tahu, Te Ātiawa, Pākehā (University of Otago)
Nau mai, haere mai ki tēnei wānanga.
Nā te tū hei whakatinana o te whakapapa, he mea hirahira te DNA.
In this wānanga, we bring together Māori kaikōrero to discuss Māori perspectives around DNA, a physical representation of whakapapa, with a particular focus on eDNA.
A summary of unanswered Wānanga 2 Q&A will be added shortly
Wānanga 3: Database architecture, process, and pathways
Facilitators: Dr David Medyckyj-Scott (Manaaki Whenua) & Nick Spencer (Manaaki Whenua)
Databases, metadata, access control and security, with associated governance and processes are key components that enable DNA data. Without these the development and application of computational tools, algorithms, and techniques to analyse and interpret DNA data cannot occur.
These elements enable efficient storage, retrieval and sharing of DNA barcodes, provide context and interoperability through metadata, safeguard privacy and security through access control mechanisms, and ensure responsible and ethical use of genetic information through governance frameworks.
In this wānanga, local and international experts will explore various aspects relating to the socio-technical ecosystem of a DNA Reference Library, including Māori data governance and other relevant elements.
Wānanga 4: Barcoding technologies and pipelines
Facilitators: Dr Manpreet Dhami; Manaaki Whenua and Dr Leilani Walker (Whakatōhea); Auckland University of Technology
In this wānanga we investigated selecting the appropriate technologies to generate and curate a reference library including sequencing, non-destructive extraction from vouchered specimens, multi-amplification approaches, amplicon selection and limitations of universal amplicons, and barriers to data storage and sharing practices.
Wānanga 5: Cross-project fertilisation of best practice
In this wānanga, we will hear from other local and international projects that have dealt with data sensitivity. They will share their experiences and approaches in managing data in a way that enables data sovereignty, transparency, and collective benefit with partners, stakeholders, and end-users.
The recording and a summary of any unanswered questions from the Q&A will be added shortly.
Wānanga 6: Data governance and sovereignty
Facilitators: Holden Hohaia, Ngāti Maru, Taranaki Whānui ki te Upoko o te Ika (Manaaki Whenua - Landcare Research) and A/Prof. Maui Hudson, Whakatōhea, Ngāruahine, and Te Māhurehure (University of Waikato)
In this final wānanga, we bring together kaikōrero to discuss perspectives around data sovereignty and data governance as it would relate to a Te Tiriti-guided national DNA reference library for Aotearoa's biodiversity.
The recording and a summary of any unanswered questions from the Q&A will be added shortly.
Key contacts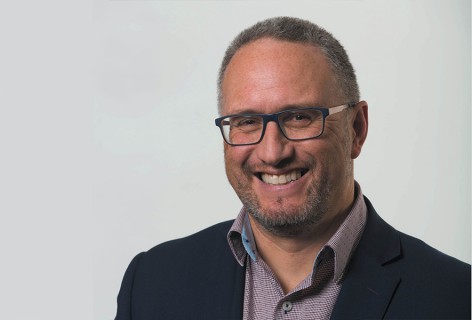 General Manager Te Tiriti Strategy
Te Tiriti Strategy
Contact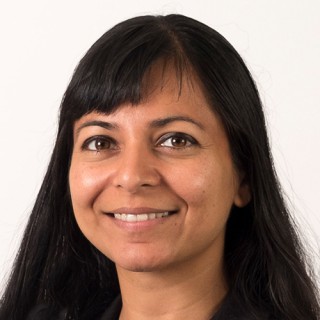 Senior Researcher
Biocontrol & Molecular Ecology
Contact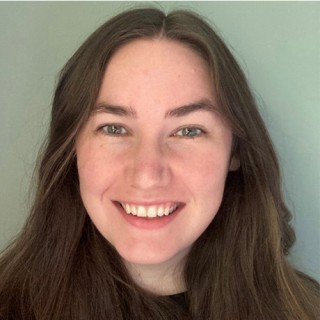 Portfolio Coordinator
Business Support
Contact