John Triantafilis
Portfolio Leader - Managing Land & Water
Soils & Landscapes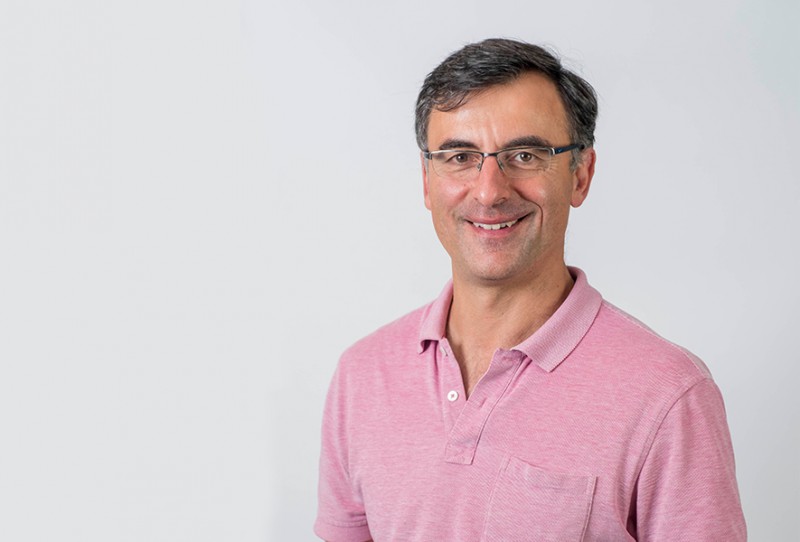 Research interests
John is interested in the development of digital soil maps (DSM) by coupling digital data to limited soil biological (e.g., carbon and nitrogen), physical (e.g., clay, silt and sand) and chemical (e.g., cation exchange capacity and exchangeable cations) data using mathematical models.
The digital data includes data acquired in the laboratory (e.g., visible near-infra red spectroscopy) and in the field using proximal sensing electromagnetic (EM) induction and gamma-ray spectrometry instruments.
Commonly used mathematical models include the use of geostatistical (e.g., ordinary-, regression-kriging), linear mixed models, wavelet analysis, machine learning (e.g., support vector machines, cubist) and numerical clustering (e.g., k-means clustering).
In developing a DSM, the application is to use them to address problems of special significance in the field of soil, water-use and natural resource management at the field, farm, district and sub-catchment level.
Recently he has had led research projects on behalf of the Australian Federal Governments Cotton Research and Development Corporation (CRDC) and Sugar Research Australia (SRA).
He is looking to explore research/collaboration/partnership opportunities in Aotearoa New Zealand with farmers, consultants, fertiliser companies and Regional Councils to advance the use of DSM to manage water, fertiliser and amelioration application rates using precision agriculture techniques.
Qualifications
The University of Sydney
Doctor of Philosophy
1996
Publications
Searle R, McBratney A, Grundy M, Kidd D, Malone B, Arrouays D, Stockman U, Zund P, Wilson P, Wilford J, Van Gool D, Triantafilis J, Thomas M, Stower L, Slater B, Robinson N, Ringrose-Voase A, Padarian J, Payne J, Orton T, Odgers N, O'Brien L, Minasny B, Bennett JM, Liddicoat C, Jones E, Holmes K, Ben H, Gray J, Bui E, Andrews K 2021. Digital soil mapping and assessment for Australia and beyond: A propitious future. Geoderma Regional 24. WOS:000621429700011.