Gary Houliston
Portfolio Leader, Plant Biodiversity and Biosecurity
Biocontrol & Molecular Ecology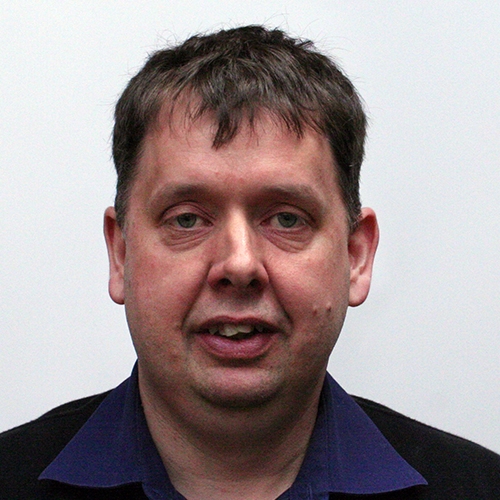 Research interests
Bsc Zoology, University of Canterbury
P.G. Dip. Sci. Biology, University of Canterbury
PhD. Botany, University of Canterbury
Research Interests
Plant population genetics and plant breeding systems. Biology of invasive species. Polyploidy. Apomixis.
Qualifications
Canterbury
PhD Botany
2003
Canterbury
PGDipSc
2000
Canterbury
BSc Zoology
1998
Publications
Fatemi M, Houliston GJ, Haddadchi A, Gross CL 2013. Cost-effective microsatellite markers for Banksia integrifolia (Proteaceae). Applications in plant sciences 1(2): 1200130. https://doi.org/10.3732/apps.1200130
de Lange PJ, Heenan P, Houliston G, Rolfe J, Mitchell A 2013. New Lepidium (Brassicaceae) from New Zealand. PhytoKeys 24: 1-147. https://doi.org/10.3897/phytokeys.24.4375
Van Vianen JCCM, Houliston GJ, Fletcher JD, Heenan PB, Chapman HM 2013. New threats to endangered Cook's scurvy grass (Lepidium oleraceum; Brassicaceae): introduced crop viruses and the extent of their spread. Australian Journal of Botany 61(2): 161-166. https://doi.org/10.1071/BT12266
Beever RE, Houliston GJ, Armstrong TTJ 2013. Geographic patterns of genetic variation in Cordyline australis; does fingerprinting recover phenotypic and phenological patterns? New Zealand Journal of Botany 51(1): 3–12. https://doi.org/10.1080/0028825x.2012.728136
Heenan PB, Goeke DF, Houliston GJ, Lysak MA 2012. Phylogenetic analyses of ITS and rbcL DNA sequences for sixteen genera of Australian and New Zealand Brassicaceae result in the expansion of the tribe Microlepidieae. Taxon 61(5): 970-979.
Houliston GJ, Dawson MI, de Lange PJ, Heenan PB 2012. Using AFLP markers to inform population management of the endemic Chatham Island toetoe, 'Austroderia turbaria' (poaceae). Pacific conservation biology 18(1): 33-40.
Black A, McLaren RG, Reichman SM, Speir TW, Condron LM, Houliston G 2012. Metal bioavailability dynamics during a two-year trial using ryegrass (Lolium perenne L.) grown in soils treated with biosolids and metal salts. Soil research 50(4): 304-311. https://doi.org/http://dx.doi.org/10.1071/SR11315
Houliston GJ 2011. Conservation management of rare plant species, is eco-sourcing doing more harm than good? Proceedings: 25th International Congress for Conservation Biology (ICCB): "Engaging Society in Conservation", Auckland, 5-9 December 2011. Pp. 119. http://www.conbio.org/Activities/Meetings/2011/program/ICCB2011_Programme_web.pdf
Barnaud A, Houliston G 2010. Population genetics of the threatened tree daisy Olearia gardneri (Asteraceae), conservation of a critically endangered species. Conservation genetics 11(4): 1515.
Fletcher JD, Bulman S, Fletcher PJ, Houliston GJ 2009. First record of Turnip mosaic virus in Cook's scurvy grass (Lepidium oleraceum agg.) - an endangered native plant in New Zealand. Australasian plant disease notes 4(1): 9-11.
Heenan PB, De Lange PJ, Houliston GJ, Barnaud A, Muray BG 2008. Olearia telmatica (Asteraceae: Astereae), a new tree species endemic to the Chatham Islands. New Zealand Journal of Botany 46(4): 567-583.
Houliston GJ, Heenan P, Smissen R 2008. Experimental crosses in Phormium confirm the lack of intrinsic barriers to interspecific hybridisation and the fertility of putative wild hybrids. New Zealand Journal of Botany 46(4): 393-399.
Smissen RD, Heenan PB, Houliston GJ 2008. Genetic and morphological evidence for localised interspecific gene flow in Phormium (Hemerocallidaceae). New Zealand Journal of Botany 46(3): 287-297. CABI:20083299745
Show more
Memberships
Panel Member, Plant Importers Research Group, GERMAC