Dean Anderson
Senior Researcher - Ecological Modeller
Wildlife Ecology & Management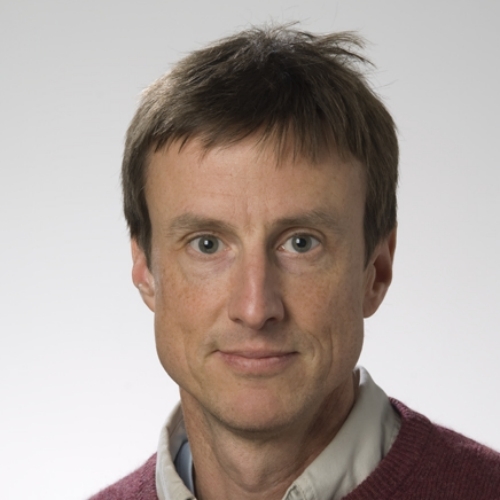 Research interests
Role at Landcare Research
Research Scientist in Spatial modelling of disease and pest vertebrates in New Zealand. Wildlife Ecology and Management team, Landcare Research, Lincoln.
Research interests
Spatiotemporal population dynamics
Surveillance-data modelling of wildlife disease and low-density populations
Animal movements
Hierarchical Bayesian modelling
Professional affiliations
| | |
| --- | --- |
| 2007- | Ecological Society of New Zealand |
| | |
| | |
Recent publications
Anderson DP, Gormley AM, Ramsey DSL, Baxter PWJ, Nugent G, Martin PAJ, Bosson M, Livingstone P, Byrom AE 2017. A bio-economic decision process for in broadscale eradications of invasive pests and disease. Biological Invasions DOI 10.1007/s10530-017-1490-5.
Gormley A, Anderson D, Nugent G 2017. Cost‐based optimization of the stopping threshold for local disease surveillance during progressive eradication of tuberculosis from New Zealand wildlife. Transboundary and Emerging Diseases.
Glen AS, Latham MC, Anderson DP, Leckie C, Niemiec R, Pech R, Byrom AE 2017. Landholder participation in regional-scale control of invasive predators: an adaptable landscape model. Biological Invasions 19: 329-338.
Anderson DP, McMurtrie P, Edge K-A, Baxter PWJ, Byrom AE 2016. Inferential and forward projection modeling to evaluate options for controlling invasive mammals on islands. Ecological Applications 26: 2548-2559.
Glen AS, Anderson DP, Veltman CJ, Garvey PM, Nichols M 2016. Wildlife detector dogs and camera traps: a comparison of techniques for detecting feral cats. New Zealand Journal of Zoology 43: 127-137.
Gormley AM, Holland EP, Barron MC, Anderson DP, Nugent G 2016. A modelling framework for predicting the optimal balance between control and surveillance effort in the local eradication of tuberculosis in New Zealand wildlife. Preventive Veterinary Medicine 125: 10-18.
Rouco C, Norbury GL, Anderson DP 2016. Movements and habitat preferences of pests help to improve population control: the case of common brushtail possums in a New Zealand dryland ecosystem. Pest Management Science 73: 287-294.
Russell JC, Binnie HR, Oh J, Anderson DP, Samaniego-Herrera A 2016. Optimizing confirmation of invasive species eradication with rapid eradication assessment. Journal of Applied Ecology 54: 160-169.
Vall-llosera M, Woolnough AP, Anderson DP, Cassey P 2016. Improved surveillance for early detection of a potential invasive species: the alien Rose-ringed Parakeet Psittacula krameri in Australia. Biological Invasions DOI 10.1007/s10530-016-1332-x.
Ward DF, Anderson DP, Barron MC 2016. Using spatially explicit surveillance models to provide confidence in the eradication of an invasive ant. Scientific Reports 6: 34953.
Qualifications
Wisconsin
PhD Zoology
2001
Puget Sound
BSc Physical Therapy
1985
Memberships
Associate Editor Landscape Ecology, Landscape Ecology
Associate Editor for Wildlife Biology, Wildlife Biology