Al Glen
Senior Researcher - Wildlife Ecologist
Wildlife Ecology & Management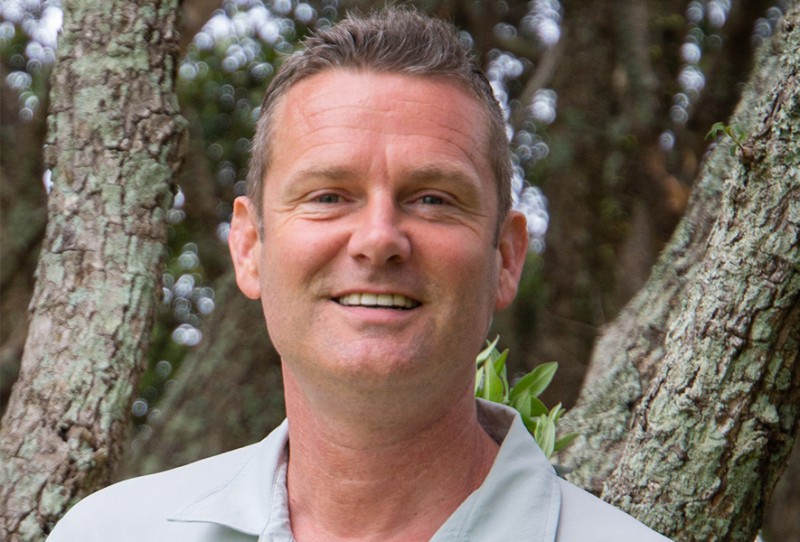 Research interests
Background
I am a Wildlife Ecologist with broad research interests in wildlife management. I completed my BSc (Hons) (2001) and PhD (2005) at the University of Sydney, where I studied the ecology and management of mammalian carnivores. Much of my research has focused on the interactions between native and invasive species. My current teaching and research focuses on restoring highly invaded ecosystems. This includes managing multiple invaders, monitoring cryptic species, and applying principles from landscape ecology and behavioural ecology to manage invasive species. I have performed research, teaching and conservation roles in the government, university and private sectors, and have advised various governments on managing communities of native and invasive animals. In 2007 I was awarded the Chairman's Prize for Scientific Excellence by the Invasive Animals Cooperative Research Centre, and in 2013 was awarded Honorary Life Membership of the Australian Wildlife Society. I am also a member of the Australasian Wildlife Management Society and the IUCN Invasive Species Specialist Group.
Selected Publications
I have published over 100 papers, book chapters, conference abstracts etc. The following is a selection:
Garvey PM, Banks PB, Suraci JP, Bodey TW, Glen AS, Jones CJ, McArthur C, Norbury GL, Price CJ, Russell JC, Sih A 2020. Leveraging personality, motivations, and sensory cues for effective predator management. Trends in Ecology & Evolution doi: 10.1016/j.tree.2020.07.007.
Falzon, G, Lawson, C, Cheung, K-W, Vernes, K, Ballard, GA, Fleming, PJS, Glen, AS, Milne, H, Mather-Zardain, A, Meek, PD (2020). ClassifyMe: a field-scouting software for the identification of wildlife in camera trap images. Animals 10: 58.
Nottingham, CM, Glen, AS and Stanley, MC (2019). Snacks in the city: the diet of hedgehogs in urban forest fragments. New Zealand Journal of Ecology 43: 3374.
Glen AS, Veltman CJ 2018. Search strategies for conservation detection dogs. Wildlife Biology 2018: wlb.00393.
Garvey PM, Glen AS, Clout MN, Wyse SV, Nichols M, Pech RP 2017. Exploiting interspecific olfactory communication to monitor predators. Ecological Applications 27: 389-402.
Doherty TS, Glen AS, Nimmo DG, Ritchie EG, Dickman, CR 2016. Invasive predators and global biodiversity loss. Proceedings of the National Academy of Sciences USA 113: 11261-11265.
Campbell KJ, Beek J, Eason CT, Glen AS, Godwin J, Gould F, Holmes ND, Howald GR, Madden FM, Ponder JB, Threadgill DW, Wegmann AS, Baxter GS 2015. The next generation of rodent eradications: Innovative technologies and tools to improve species specificity and increase their feasibility on islands. Biological Conservation 185: 47-58.
Glen AS, Dickman CR (eds) 2014. Carnivores of Australia: Past, Present and Future. Collingwood, CSIRO Publishing.
Glen AS, Atkinson R, Campbell KJ, Hagen E, Holmes ND, Keitt BS, Parkes JP, Saunders A, Sawyer J, Torres H 2013. Eradicating multiple invasive species on inhabited islands: the next big step in island restoration? Biological Invasions 15: 2589-2603.
Glen AS, Cockburn S, Nichols M, Ekanayake J, Warburton B 2013. Optimising camera traps for monitoring small mammals. PLoS ONE: 8: e67940.
Ritchie EG, Elmhagen B, Glen AS, Letnic M, Ludwig G, McDonald RA 2012. Ecosystem restoration with teeth: what role for predators? Trends in Ecology & Evolution 27: 265-271.
Sutherland DR, Glen AS, de Tores PJ 2011. Could controlling mammalian carnivores lead to mesopredator release of carnivorous reptiles? Proceedings of the Royal Society of London - Series B: Biological Sciences 278: 641-648.
Glen AS, Dickman CR 2008. Niche overlap between marsupial and eutherian carnivores: does competition threaten the endangered spotted-tailed quoll? Journal of Applied Ecology 45: 700–707.
Glen AS, Dickman CR, Soulé ME, Mackey B 2007. Evaluating the role of the dingo as a trophic regulator in Australian ecosystems. Austral Ecology 32: 492–501.
Glen AS
, Dickman CR 2005. Complex interactions among mammalian carnivores in Australia, and their implications for wildlife management.

Biological Reviews

80: 387–401

.
Qualifications
Sydney
PhD Ecology
2006
Sydney
BSc (Hons)
2001
Memberships
Member, Australasian Wildlife Management Society
Honorary Life Member, Australian Wildlife Society
IUCN Invasive Species Specialist Group, International Union for the Conservation of Nature (IUCN)
Adjunct Staff Member, Joint Graduate School in Biodiversity & Biosecurity, University of Auckland