Taking a virtual step back in time and experiencing untouched prehistoric, present and future New Zealand environments is soon going to be possible. A new, world-class virtual reality (VR) experience, beginning with likenesses of prehistoric Jurassic scenes, is being developed by Manaaki Whenua and Waxeye as a part of 'Karanga o Tāne Mahuta – the VR experience'.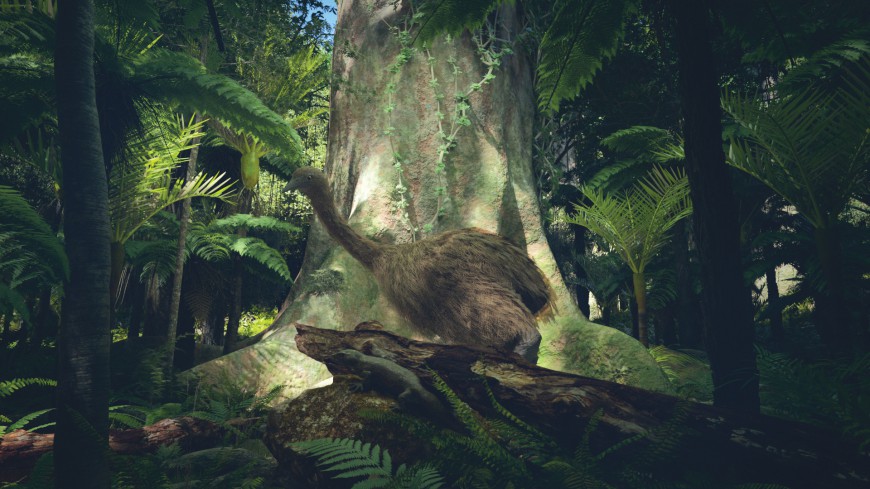 'It is a virtual reality experience based on a blend of mātauranga Māori and Western science, broken down into three stages of prehistoric, present and future Aotearoa. It takes viewers on a journey through 2,000 years of Aotearoa's environmental landscape, flora and fauna,' says Kairangahau Lead Researcher Kiri Reihana.
The project, delivered in te reo Māori with English options, aims to help connect New Zealanders, and in particular Māori rangatahi and tamariki, with their environment through a real-life experience and reconstruction of unique taonga species, flora, and fauna to better understand the impact of our environmental changes.
'We wanted to reignite the desire of Māori and New Zealanders to learn more and foster a heart and passion for our amazing taonga – Au Warawara – in all its splendour of ecological, environmental and cultural significance,' says Reihana.
The core concepts in each stage are the result of engagement with rangatahi who helped develop a 2,000-year kaitaiaki plan for Au Warawara in conjunction with hapū, iwi and other partner organisations.
'Together we developed the stages based on what rangatahi wanted to see and understand across 2,000 years. These include a past section and Te Ao Māori pūrākau view of Aotearoa pre-human arrival, involving mātauranga Māori myths and legends, and uses the imagery of a giant eagle, flora, and many extinct taonga,' she explains.
'Then there's a present section, which is of post-human arrival to the present 20th century, and shows some significant changes to New Zealand's environment, including the milling of kauri, the decline in the health of forests and many native species that are iconic to Māori.'
'And finally a future section of a glimpse into where we could be heading for future New Zealand in the next 2,000 years. This uses research predictions and shows pest and predator management options and a changing environment depending on what decisions are made and the impact of those,' says Reihana.
Karanga o Tāne Mahuta is a Curious Minds-funded project with support from Waxeye, Te Aho Tū Roa, Manaaki Whenua and the Warawara kaitiaki komiti.
The VR experience is expected to be released publicly in October 2020.