The Survey of Rural Decision Makers (SRDM) is the leading source of information about Aotearoa New Zealand's primary sector. Conducted by Manaaki Whenua every 2 years, thousands of farmers, foresters, growers, and lifestyle block owners from Cape Reinga / Te Rereanga Wairua to Halfmoon Bay complete the survey. The SRDM is one of the largest and longest-running rural surveys in the world.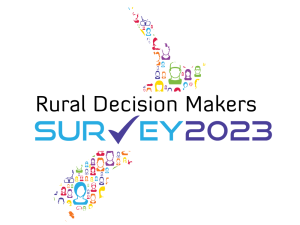 The sixth SRDM will run from June until August 2023 and will include questions related to:
ownership and structure
land use and land-use change
future planning
management practices – winter grazing, weed control, and forestry management
farm finances
values
well-being
the regulatory environment
sources of advice.
The SRDM is designed to build a better picture of decision-making at the farm level. Economic, social, and environmental data are integrated to provide research and advice to benefit policy makers, industry,
and the rural sector alike.