Māori research in the programme is exploring the term soil health and resilience from a 'kaupapa Māori' – mātauranga Māori/Māori values based – perspective using Māori knowledge frameworks, concepts, and terms. Findings will be used to define soil ecosystem health characteristics, pressure-state and impact indicators, and describe soil resilience characteristics from a Māori lens. We will use this information to develop soil assessment methodologies for Māori, especially to support kaitiakitanga and Māori agribusiness to achieve desired outcomes (e.g. sustainable soil resources, healthy soils, Māori wellbeing and prosperity, enhance soil natural capital, increase productivity).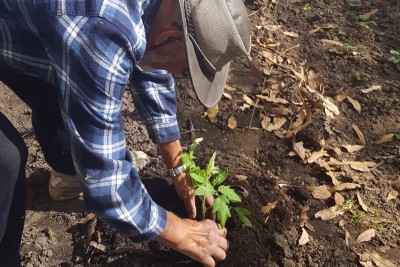 Currently we are working with a large range of Māori organisations, including a number of iwi/hapū representatives and organisations, Tumu Paeroa, Te Waka Kai Ora, use of the Hua Parakore verification and validation system, Māori industry groups, other CRIs, University researchers, selected Māori Trusts and Incorporations, Māori landowners, and private consultants.
Methods include: a large number of interviews, wānanga (workshops), research wānanga, hui, focus groups, case studies, field work, and discussions in the field. An extensive literature review on Māori and soil health was carried out in year one and woven into reports and papers.